Victory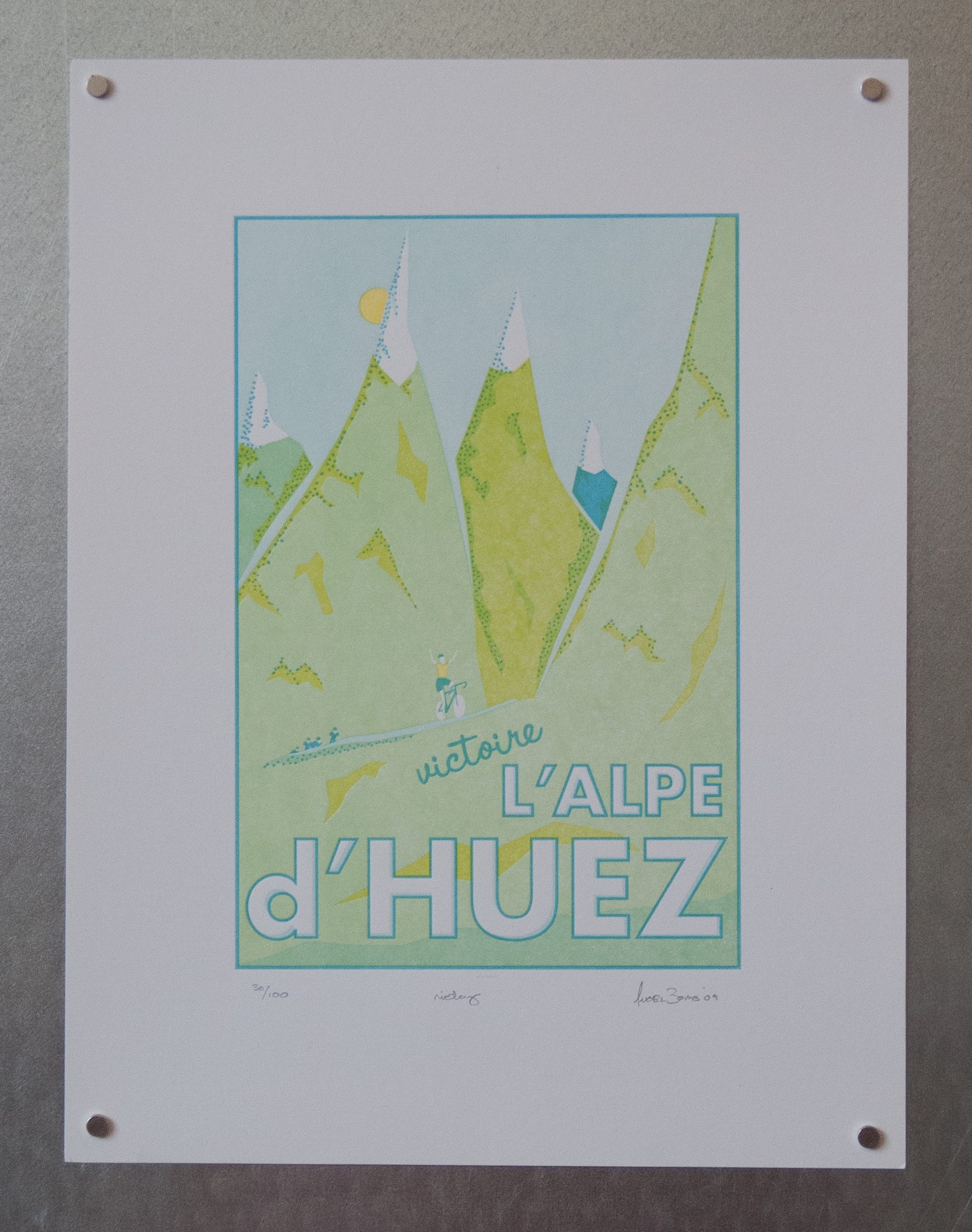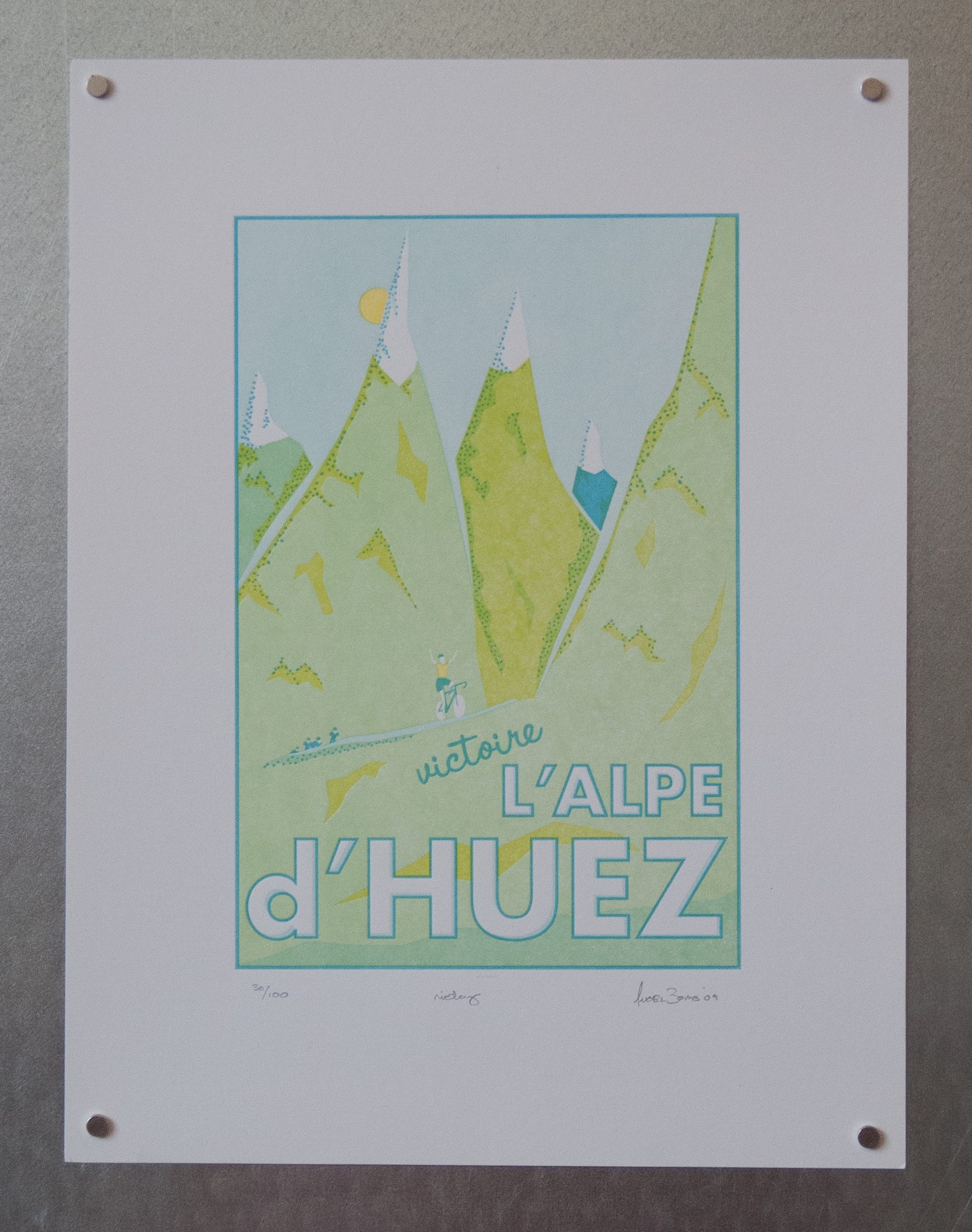 Victory
As a former competitive cyclist, Alpe d'Huez was always my favorite climb of the Tour de France. Oh, wait! Did you think I was in the Tour and climbed it? Not a chance, though I longed to take my bike to France and suffer up it's long cruel incline. But alas, I got old and hung up my bike and made this three color letterpress print for ArtCrank 2009 instead. 9.5 x 12.5"
Limited edition of 100. Signed and numbered.
FREE SHIPPING within the United States.
Contact us for rush/international shipping.