Mister F.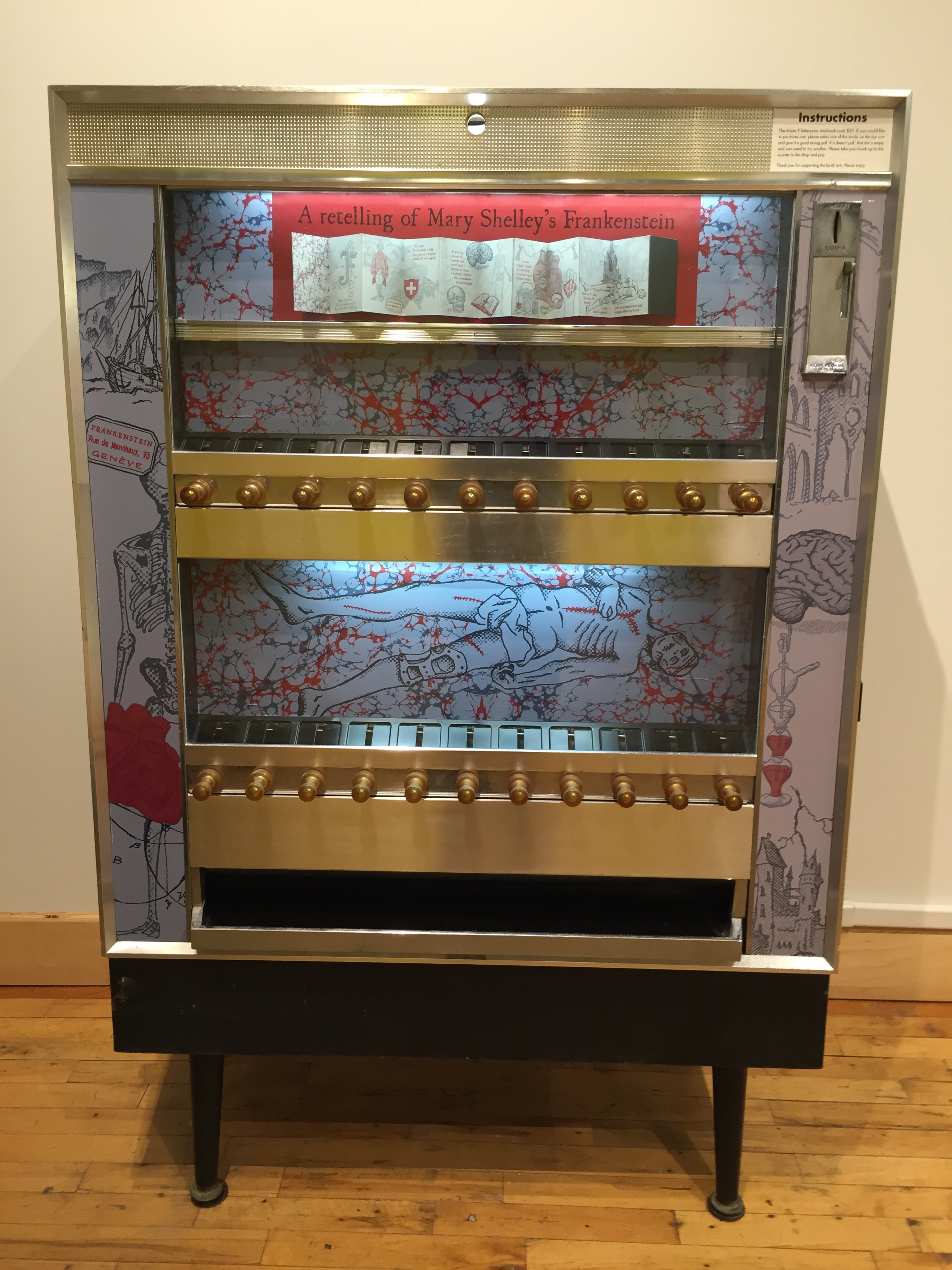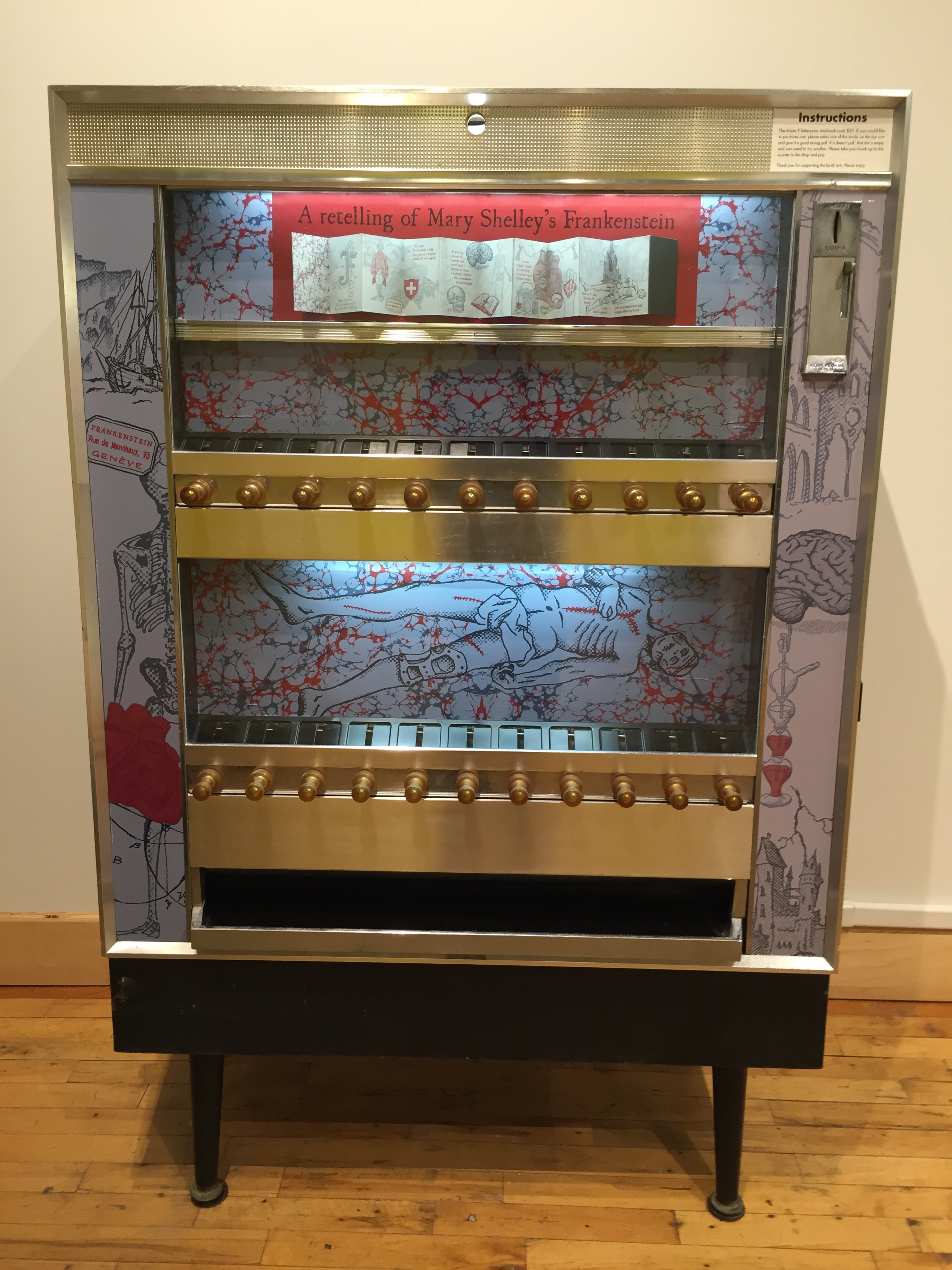 Mister F.
This three-color letterpress mini-book was designed and printed to celebrate the 200th anniversary of Mary Shelley's Frankenstein. The book has an accordion fold structure that allows the front spread to be from the perspective of Doctor Frankenstein and the reverse to be from the perspective of the monster. Printed on Gmund paper. This book was designed to vend from a vintage cigarette machine which can be see at the Angel Bomb studio.
FREE SHIPPING within the United States.
Contact us for rush/international shipping.